Herow and Phenix win grand prizes at the «digilocales 2020» event
The campaigns resulting from the partnership between Herow and Phenix won the prize for the best geolocation device and the jury prize in the 'Digilocales Les Cas d'Or' competition.
Paris, october 17 2020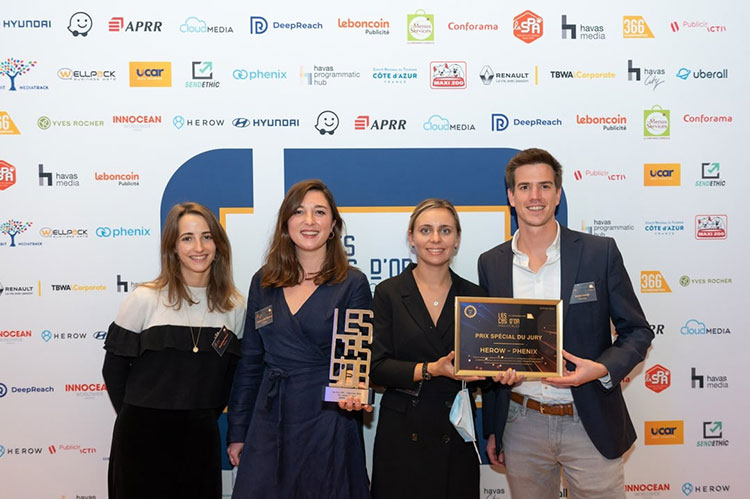 During the Digilocales 2020 event, 'Les Cas d'Or' rewards the best innovations in the local advertising and marketing sector. Since their beginnings in 2017, these events, organized by Pascal Gayat, have brought together 300 decision-makers who participated in Juries and Panels, 500 companies who submitted cases, and 2000 professionals who participated in Gala dinners.
The whole Herow team is extremely proud and happy to have been rewarded for its use case with the company Phenix with the awards for the best geolocation device, as well as the special jury prize.
Phenix leads the fight against food waste in France. The company connects retailers with associations and individuals in order to sell their unsold items. Since 2014, Phenix's mission is to recycle the 10 million tons of food wasted each year in France. Herow is supporting Phenix in this mission by providing them with the tools to analyze and activate the use of the application at partner locations.
A big thank you to the members of the 'Les Cas d'Or' jury for their recognition and to the Phenix teams for their confidence in this project.