---
A targeted investment strategy
Xerys is a portfolio management company specialising in private equity with an approach that makes the entrepreneur's vision central to its investment philosophy. It aims to support the managers of Xerys Funds portfolio companies at all stages of their growth, from venture capital to maturity.
JACQUES SIMONNET
Chairman of the supervisory board and founder
OUR PHILOSOPHY
The Xerys approach
« The creation of Xerys aims to meet the need to reconcile two major issues for business growth. On the one hand, entrepreneurs who wish to successfully carry out their growth ambitions need tailored, financial guidance but also strategic and operational support. On the other hand, investors are looking for transparency and control of their investments.…
OUR STRATEGY
AN ORIGINAL APPROACH TO A CAPITAL INVESTOR
Xerys therefore immediately establishes a constructive and proactive proximity relationship with the managers of its investments to assist and advise them in their strategic decision-making, arbitration and value creation.
With this original approach, Xerys establishes a relationship of trust with managers and investors, fostering a creation of shared value over the medium term.
3 SECTORS OF INVESTMENT
Alzprotect, a biopharmaceutical company based in Lille, is currently testing an innovative drug against a neurodegenerative disease closely related to ...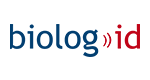 After a successful 6-months pilot project, CHMT decides to adopt all modules of the Biolog Transfusion solution: Encoding, Processing, Transport, ...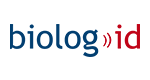 Paris, France (February 1st, 2023) – Kuwait Blood Transfusion Administration Services (BTAS) is implementing the advanced transfusion solution for blood ...