Therapies targeting resistant cancers
Advanced Biodesign is a French biotechnology company developing a new form of targeted therapy to treat resistant cancers.
Advanced Biodesign will begin its safety phase (First-in-Human) for the drug candidate, ABD-3001 (clinical formulation of DIMATE) in the fall of 2022. The safety and tolerance of our lead compound as well as the biological markers of efficacy will be assessed in patients with acute myeloid leukemia (AML). A phase II/III is planned in the LAM in 2025 and 2026.
ABD will accelerate its preclinical development on second-generation ALDH (ALDHi) inhibitors for which patents have recently been filed and will offer it protection until 2040. One of these inhibitors will be evaluated during a clinical trial in a solid tumor (probably lung cancer) in 2025-2026.
Dedicated team
---
Pierre Le Sourd
Pierre Tambourin
Aïda Thiam
Business manager and committee member
Recent Posts
---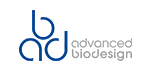 SEFALDIN (cancer treatment) ABD, having acquired a unique expertise in the field of cancer, is developing a new cancer treatment ...